About Residential Solar Roof Top
ZOOb INDIA Group has been providing electrical solutions for home owners. We pride ourselves on personalised service, punctuality and efficiency. Whether you're a home-owner, investor or a manager of residential premises, ZOOb INDIA Group is dedicated to taking care of all your electrical requirements. We have five experienced teams to provide both scheduled service, installations and emergency services, from installing that extra powerpoint you need in the study to rewiring your home to ensure the safety of your family.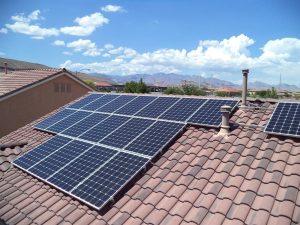 Residential Rooftop Solar will act as an important agent in the urban transformation by harnessing the renewable energy source (solar) and reducing the emission of greenhouse gases such as COx, SOx and NOx. Installing a 3 kWp solar system reduces the emission of COx (greenhouse gas) by 3700 kgs and is equivalent to planting 170 mature trees.
Adoption of Residential Solar is poised to grow significantly over the next few years – rising power costs and focus on sustainable development are enhancing the case. It makes a good business case for Residential Buildings and Societies to go for Rooftop Solar. As the rooftop has zero opportunity cost it could be utilized to generate power and meet their electricity requirements – thereby using an idle asset.